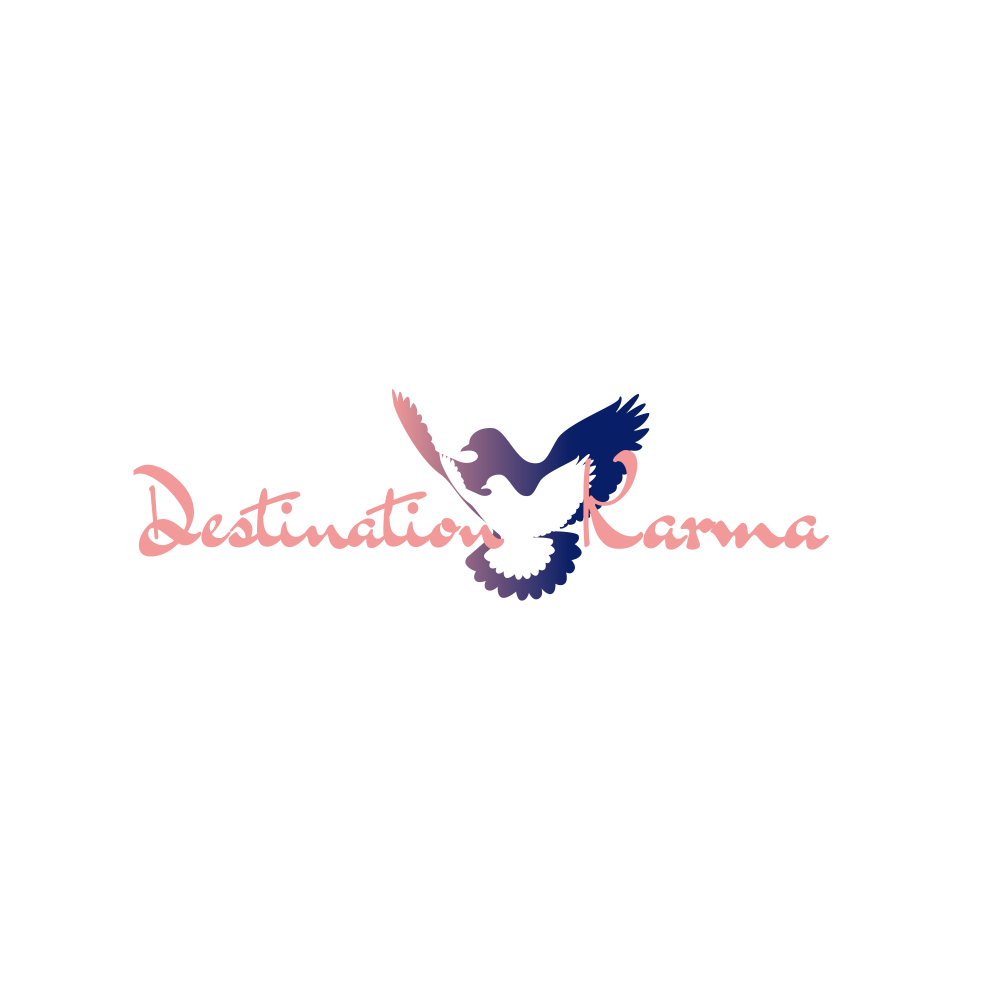 Travel is our passion, and the beauty of this world is our inspiration.
We have combined our love for travel with our obsession for balance and created a collection of limited edition eco-friendly yoga mats.
Destination Karma yoga mats are perfect for yogis on the go that are bored of the un-inspiring & plain design of most yoga mat brands. Not only visually gorgeous; they still have all the best features of other leading travel mat brands. Limited Edition designs. We aim to showcase the beauty of every country in the world, one yoga mat at a time.

Our yoga mats are not only visually gorgeous; It still has all the best features of other leading yoga travel mat brands.
- Mat length - 178 x 61 cm
- Thickness - 1mm and foldable
- Eco-Friendly - Made from natural tree rubber
- Absorbent, non-slip micro-fibre technology
- Limited Edition - Certificate of authenticity
- A UK owned and based company
- 100% Satisfaction Guarantee
- Delivery to the UK, Europe & USA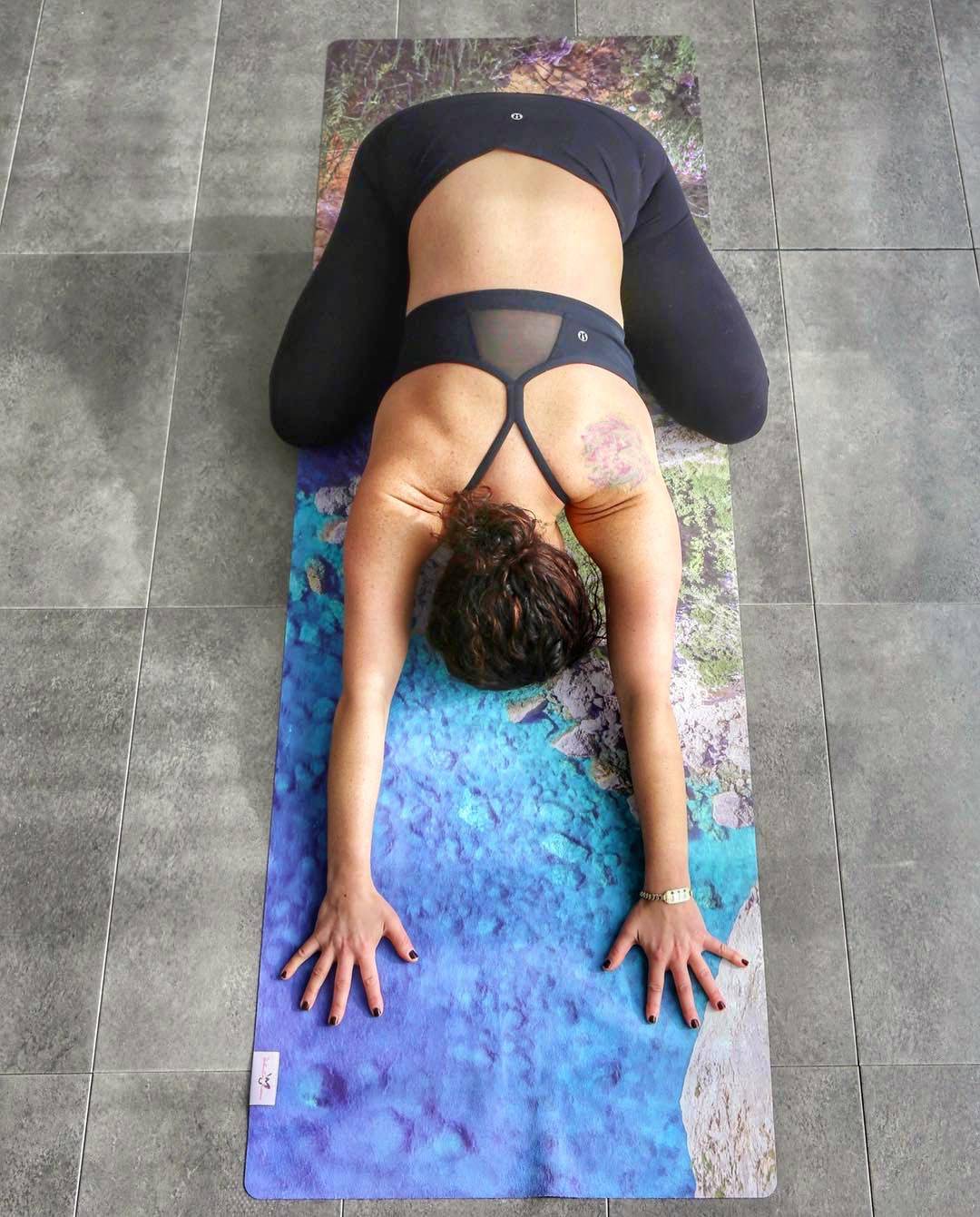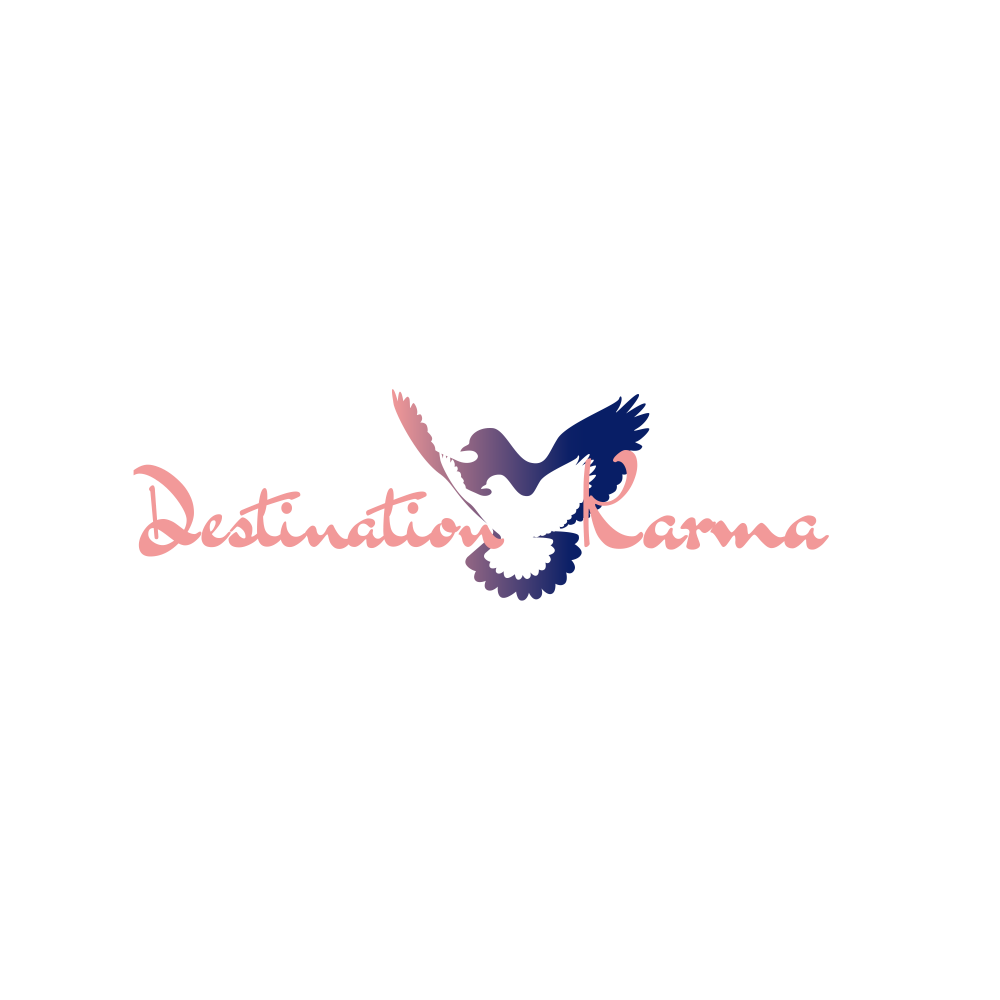 THE MEANING OF OUR LOGO

How we interpret the world is made up of our own personal experiences, cultural & religious beliefs, educational influencers and our emotional state of mind. The logo for Destination Karma is made up of two birds intertwined. In most cultural traditions birds have a predominantly positive connotation.
• Each bird is unique and breathtaking in its individual beauty
• They are a perfect symbol of freedom and perspective.
• The bird has the ability to travel wherever and whenever she chooses.
• Self-survivors they adapt to change quickly with ease and grace.
• The two birds (light & dark) symbolise continuous personal growth, balance, and transformation.
We believe if more humans practice and believe in these avian qualities then it would help us get through life without ruffling too many feathers! We also value the importance to rest and nest when needed so when the time comes you'll be able to stretch your wings and soar.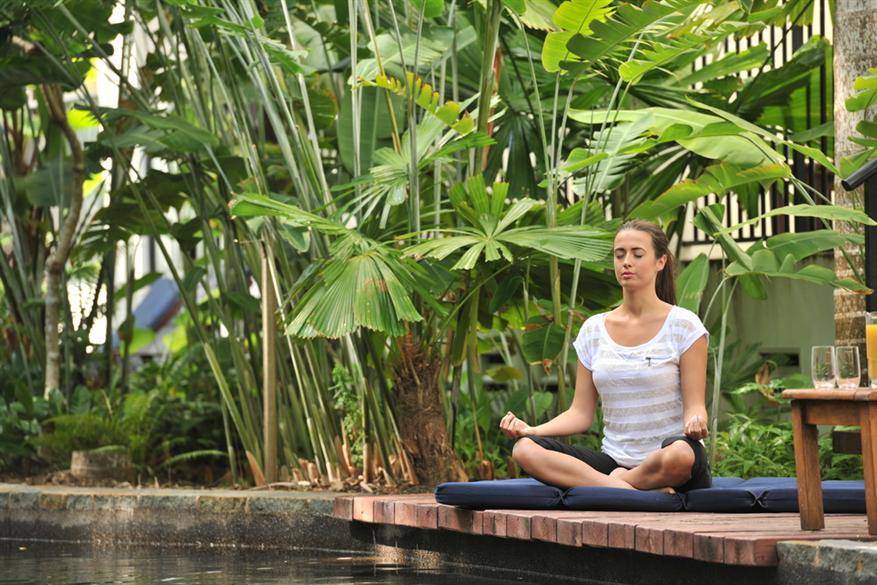 OUR FOUNDER
Francesca started Destination Karma in 2018 from an apartment in Crete but her journey to Destination Karma started many years before.
Since graduating from university,Francesca has been on an incredible journey that took her around the globe. She has experienced many different cultures, met some fantastic people and learnt many life lessons along the way.Her adventure began by booking a holiday to the beautiful country of Bali in Indonesia.

"There is something magical about Bali. When I tell my story to people, who have visited this beautiful country, nine times out of 10 they whole-heartedly agree that there is just something special about the 'energy' of the place. For many years I had suffered from anxiety. The sometimes-crippling sensation of dread had become a state of 'norm' for me.However, from the moment I stepped off the plane in Bali I felt instant peace within. I don't know why, or how but Bali changed my life"
When the holiday came to an end, Francesca returned home but three months on she was still pining for the country that felt like 'home'. In December 2007 she sold everything, packed her bags and moved to Bali. Francesca embraced the Balinese culture and harnessed the positive energy of the country and began studying ways to achieve balance in both mind & body.

"I listened to the people I met through my travels, absorbed their cultural wisdom & experiences and practised gratitude on a daily basis. I began to practice yoga, calm my mind through meditation and used mudras to help open and balance my chakras."

Within a few months, Francesca had healed her anxiety naturally and became a much more happy and confident person. Through travel, yoga and meditationFrancesca learnt an armoury of tips and techniques to restore balance. By creating DestinationKarma and by sharing her passion for travel and the benefits of yoga; Francesca hopes she can inspire others who are feeling a bit lost and helping them reach their 'Destination Karma'.

Feel free to CONTACT US, we'd love to hear from you!